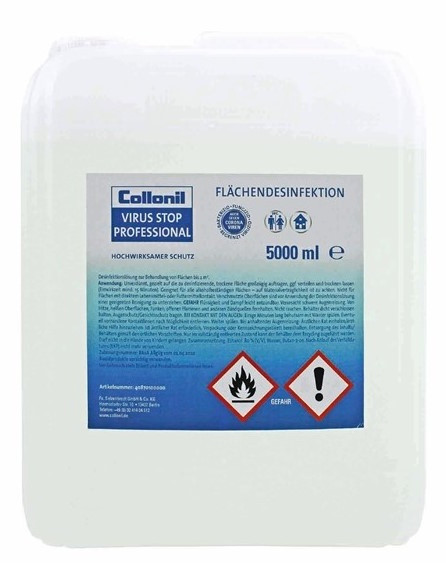 The Hygiene Expert for Surface Disinfection
Highly effective, liquid surface disinfectant
acts against bacteria, yeast fibroids and titled viruses (including corona)
Well-dosed and comfortable in the application
binds unpleasant odors and donates long-lasting, fresh fragrance
For solid, alcohol-resistant surfaces such as door handles, railing, WC, sun loungers, tables, chairs ...

Furniture

Surfaces

Household
Prices incl. VAT plus shipping costs
Size:
5000 ml (4,40 € / 1 L)
Ready to ship today, Delivery time approx. 3-5 workdays
Collonil Virus Stop Professional surface disinfection is a highly effective, liquid surface disinfectant. For example, eliminates enveloped viruses (including corona), bacteria and yeasts within a short time. It has bactericidal, yeasticidal and limited virucidal effects. Virus Stop Professional is easy to dose and easy to use as a surface disinfectant. Ideal for disinfecting beach chairs, sun loungers, toilet door handles, tables, chairs, etc. DELIVERY RESTRICTION: Item is available for Germany.
Detailed instructions
Disinfectant solution for treating surfaces up to 2 m2. Application: Apply generously, undiluted, specifically to the dry surface to be disinfected, distribute if necessary and allow to dry (exposure time at least 15 minutes). Suitable for all alcohol-resistant surfaces - attention must be paid to material compatibility. Not for areas with direct food or feed contact. Dirty surfaces must be cleaned appropriately before using the disinfectant solution.
Mandatory information
Danger Highly flammable liquid and vapor. Causes serious eye irritation. Keep away from heat, hot surfaces, sparks, open flames and other ignition sources. Do not smoke. Keep container tightly closed. Wear eye / face protection. IF IN EYES: Rinse cautiously with water for several minutes. Remove any existing contact lenses if possible. Continue rinsing. If eye irritation persists: Get medical advice / attention. If medical advice is needed, have container or label ready. Dispose of contents / container in accordance with local regulations. The container can only be recycled when it is completely empty. Keep out of the reach of children.
Composition: Ethanol 80% (V / V), water, butan-2-one.
Do not use after the expiry date (EXP).
Approval number: BAuA AllgVg from April 2nd, 2020
Use biocidal products carefully. Always read the label and product information before use.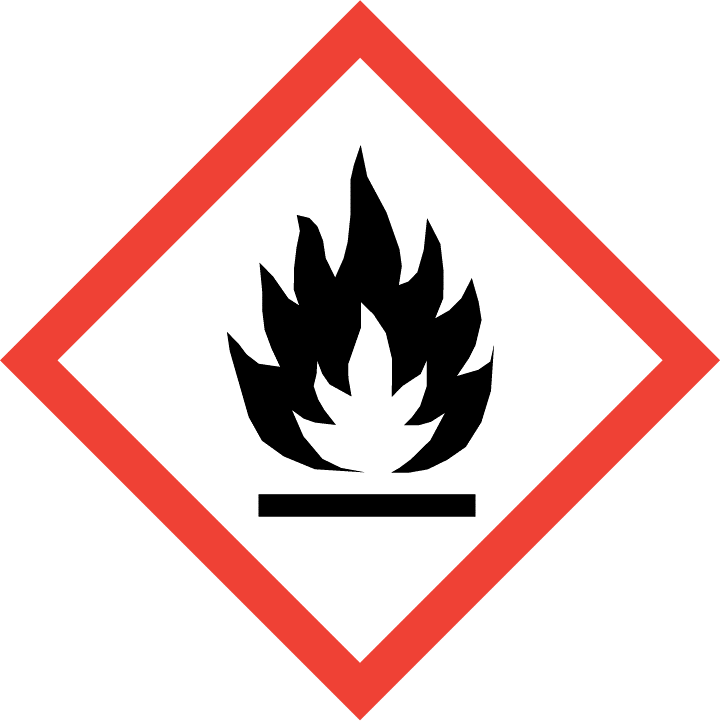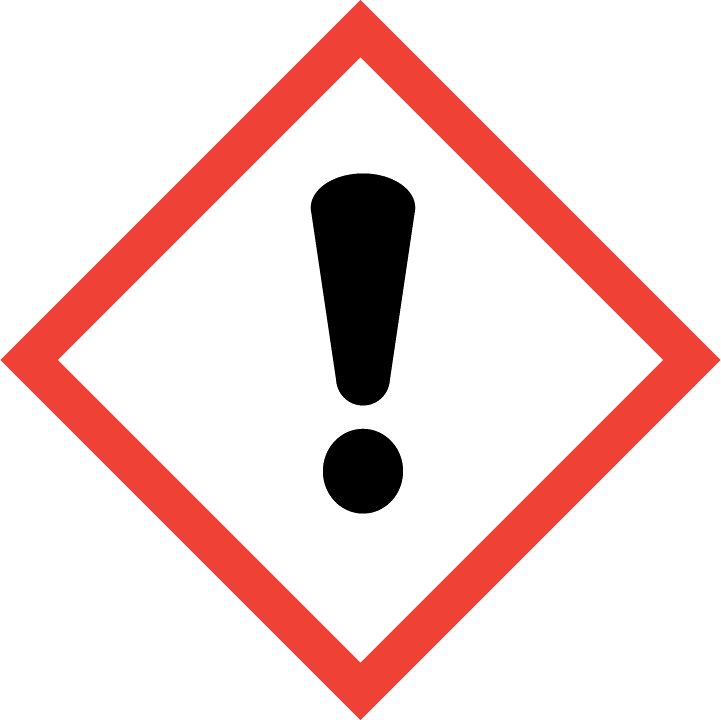 Distribution / sale to professional users only!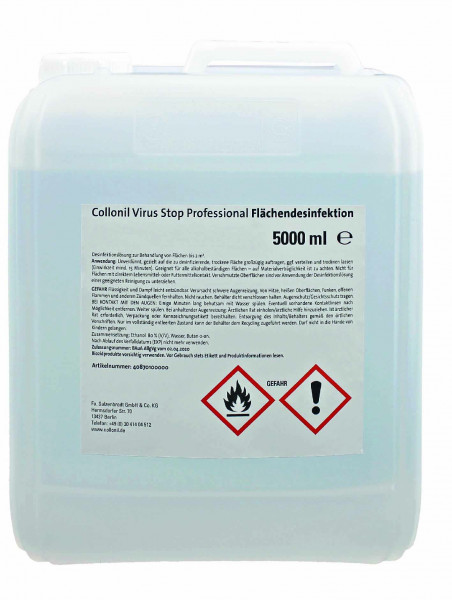 Similar products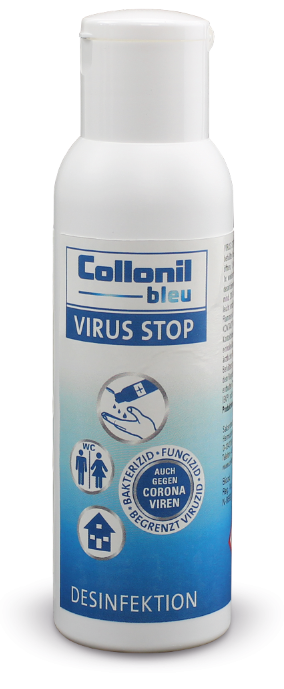 Bleu Virus Stop disinfectant

Surface disinfection 1 liter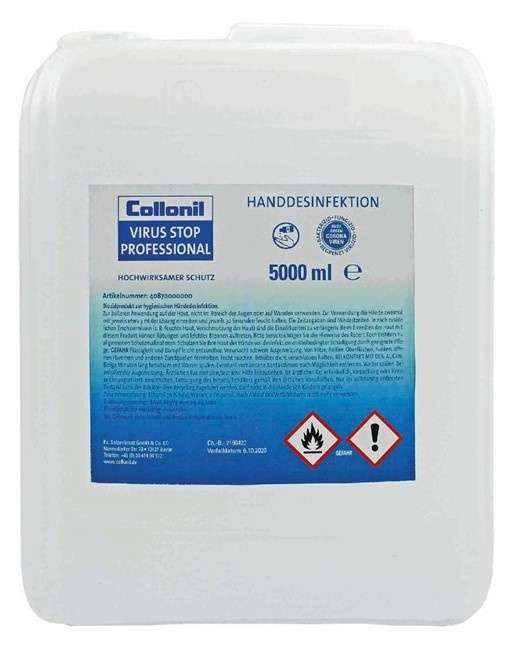 Hand disinfection 5 liters