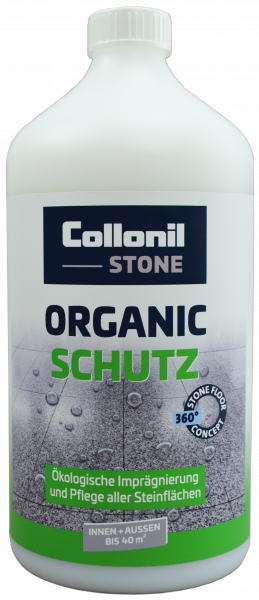 Ecological universal protection for all natural and artificial stones
Solvent-free impregnation for all stone surfaces indoors and outdoors, tiles, concrete floors, concrete and natural stone facade
Protects long-lasting from weather influences and dirt
Effects effectively the quick penetration of aqueous, greasy and oily contamination
The impregnation penetrates deep into the stone without changing the appearance of the surface
The breathability of the stone is retained

Surfaces

Countertops

Facades

Household

Inner space
Prices incl. VAT plus shipping costs
Size:
1000 ml (18,95 € / 1 L)
Ready to ship today, Delivery time approx. 3-5 workdays
For indoor and outdoor. Ecological universal solvent-free impregnation. It provides lasting protection against weather influences and stress and effectively prevents the rapid penetration of watery, greasy and oily dirt.
The impregnation penetrates deeply and provides ecological protection without changing the appearance of the surface. The breathability in the stone is retained. Easiest application - best and long-lasting protection.
Detailed instructions
Preparation: Clean the area to be treated, preferably with COLLONIL STONE ORGANIC CLEANING. Let dry well. The processing and stone temperature should be between 10 ° C - 25 C lie. With underfloor heating, make sure that a stone temperature of 30 ° C is not exceeded. Before use, check for surface compatibility in an inconspicuous area.
Application: Ready-to-use solution undiluted with an absorbent floor wiper, mop or apply sealing brush evenly and generously. If necessary, absorb excess with an absorbent cloth, to avoid streaks. A second application is recommended for highly absorbent substrates. Polish shiny surfaces if necessary. Coverage up to 40 m² depending on the absorbency of the material.
Drying time: can be walked on after 60 minutes. Full protection after 36 hours.
Mandatory information
Warnings: not required
Warning symbols: not required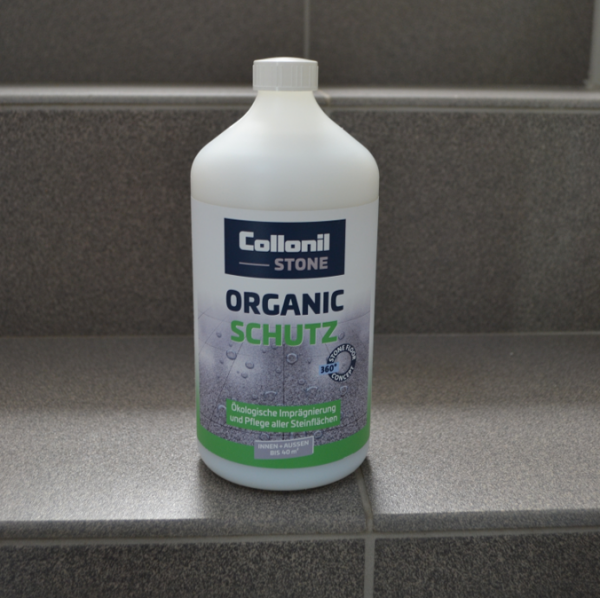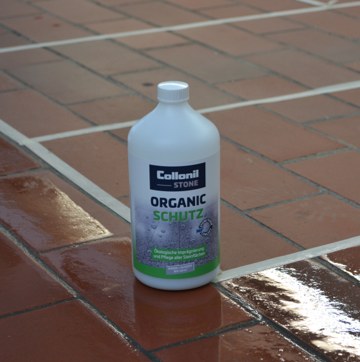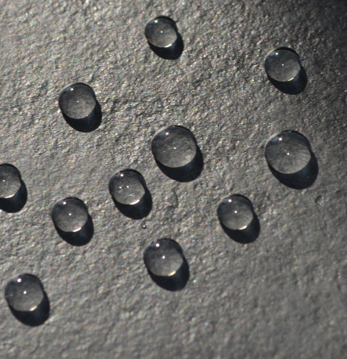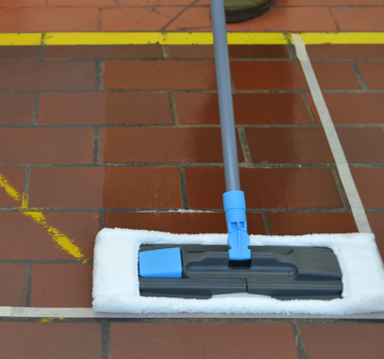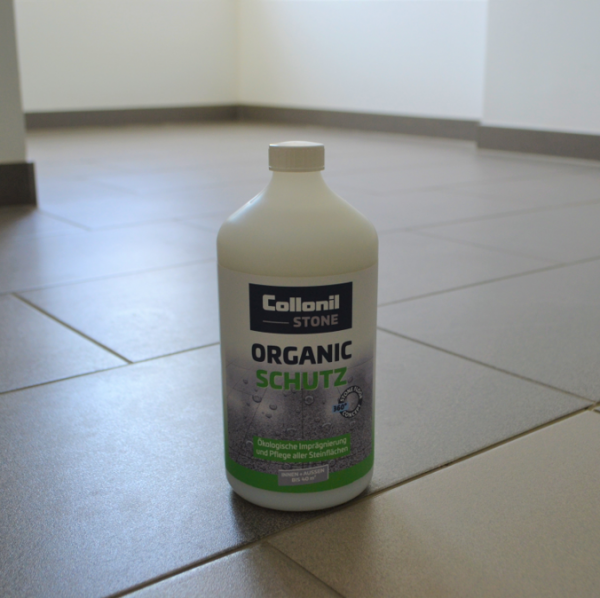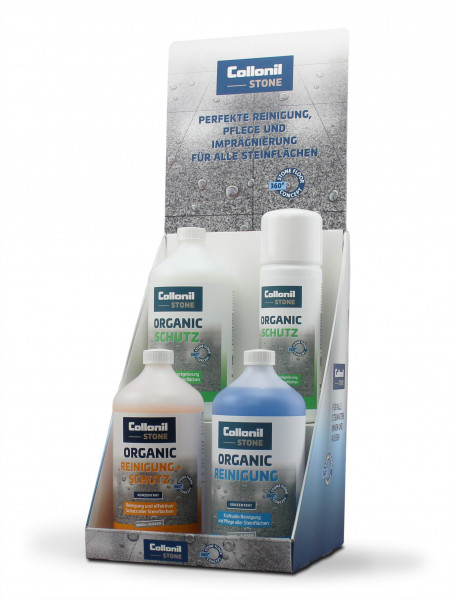 Similar products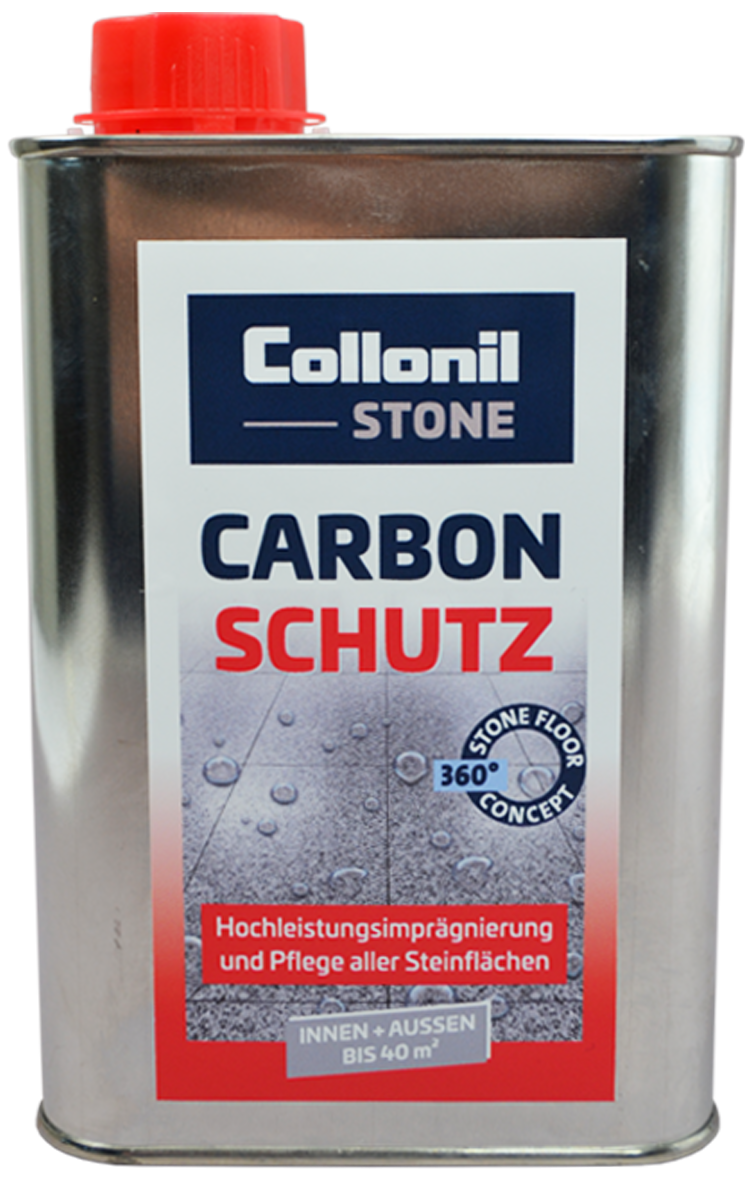 Universal high performance protection for all stone surfaces
For stone surfaces of all kinds indoors and outdoors, tiles, concrete floors, concrete and natural stone facades
Protects against extreme weather influences and loads
Prevents the quick penetration of aqueous, greasy and oily contamination
CARBON Protection 500 ml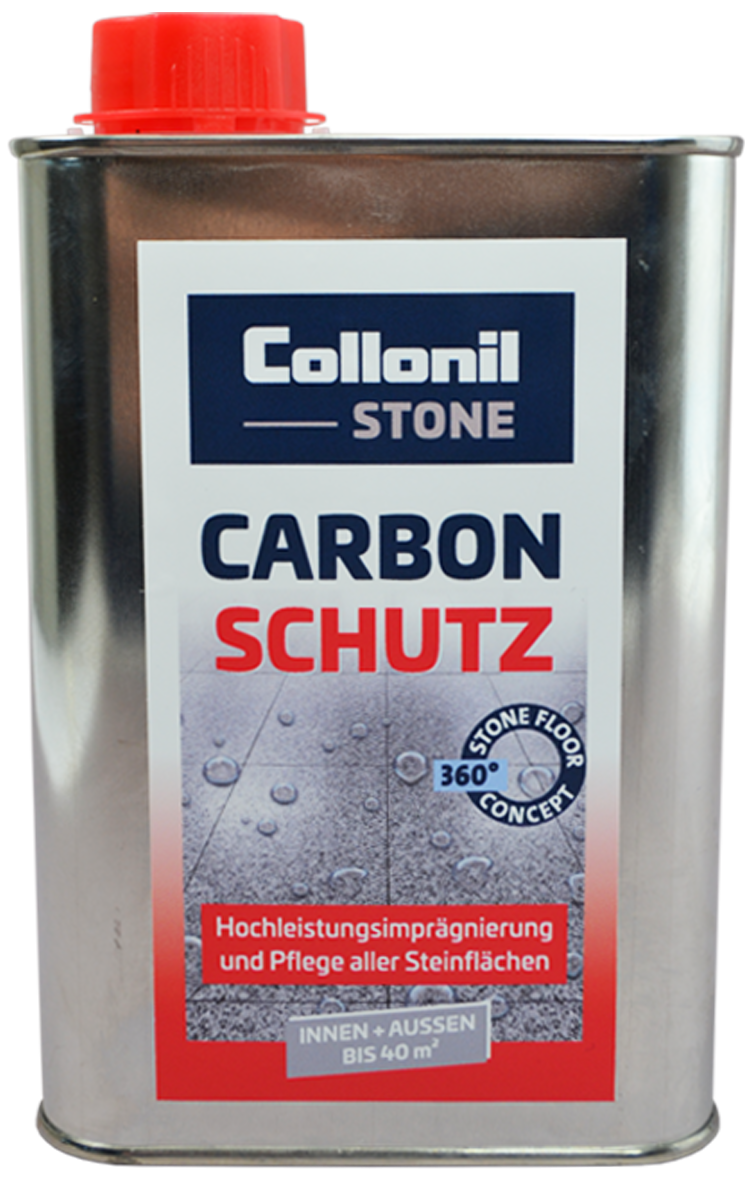 Universal high performance protection for all stone surfaces
For stone surfaces of all kinds indoors and outdoors, tiles, concrete floors, concrete and natural stone facades
Protects against extreme weather influences and loads
Prevents the quick penetration of aqueous, greasy and oily contamination
CARBON Protection 1000 ml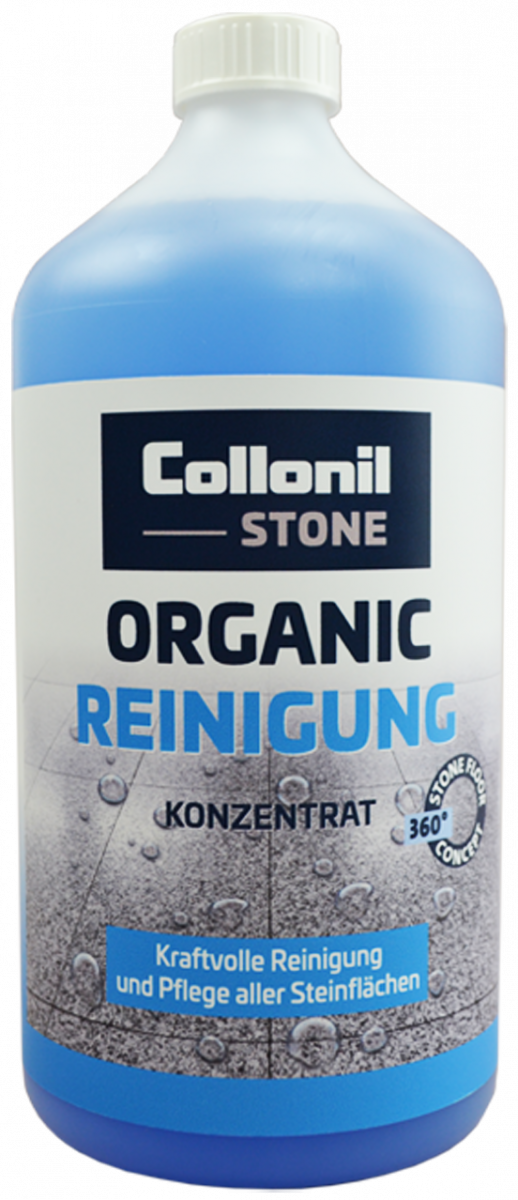 Powerful and ecological cleaning for all natural and artificial stones
Concentrate to the inside and outer cleaning
Cleans marble, sand and limestone as well as all ceramic tiles, granite, slate, concrete and natural stone facades
eliminates dirt, deposits and old nursing layers based on course of naturally renewable raw materials
ORGANIC Cleaner 1000 ml