Universal cleaning foam
For all materials and material combinations
Highly effective cleaning formula for a gentle, effortless cleaning
eliminates self-seated dirt completely

Shoes

Boots

Clothing

Bags

Furniture
Prices incl. VAT plus shipping costs
Size:
200 ml (64,75 € / 1 L)
Ready to ship today, Delivery time approx. 3-5 workdays
The universal cleaning foam Clean & Care Classic is suitable for all material combinations. Its highly effective cleaning formula provides gentle and effortless cleaning. Even stubborn dirt is completely eliminated.
Detailed instructions
Put foam on a cloth or sponge and clean the material. After that, be sure to remove excess foam from the material so that there are no stains when drying. Smooth leather only needs to be polished afterwards, while suede leather is roughened.
Mandatory information
Ingredients: Less than 5% non-ionic surfactants, less than 5% anionic surfactants, perfumes, PHENOXYETHANOL, SODIUM PYRITHIONE.
Specifications according DetVO: AQUA; DIMETHICONE; ISODECANOLETHOXYLAT; SODIUM LAURETH-6 CARBOXYLATE; PHENOXYETHANOL; CAPRYLYL/CAPRYL GLUCOSIDE; LAURYL GLUCOSIDE; PERFUME; FATTY ALCOHOL POLYGLYCOL ETHER; SODIUM HYDROXIDE; SODIUM PYRITHIONE
Please find further details about the ingredients as well as the INCI name: http://ec.europa.eu/growth/tools-databases/cosing/index.cfm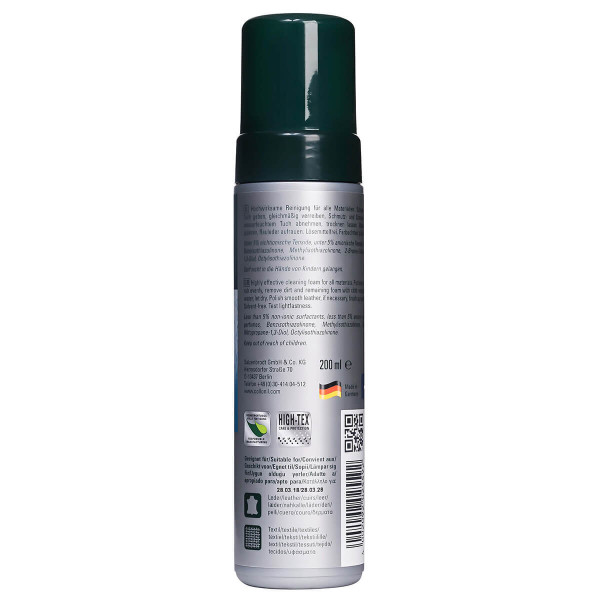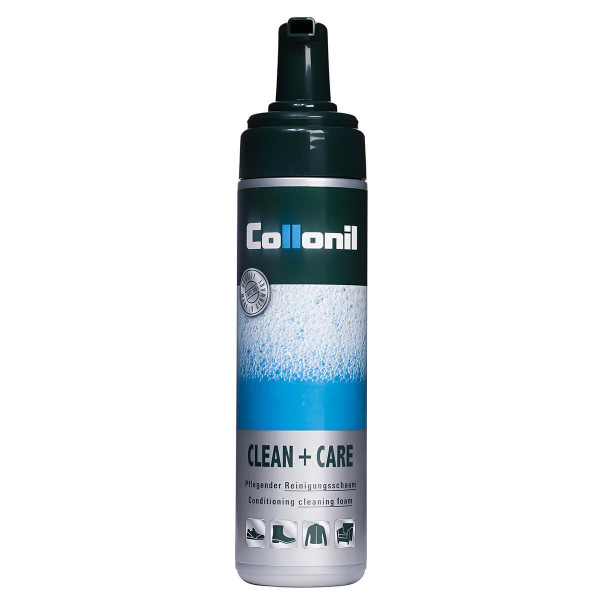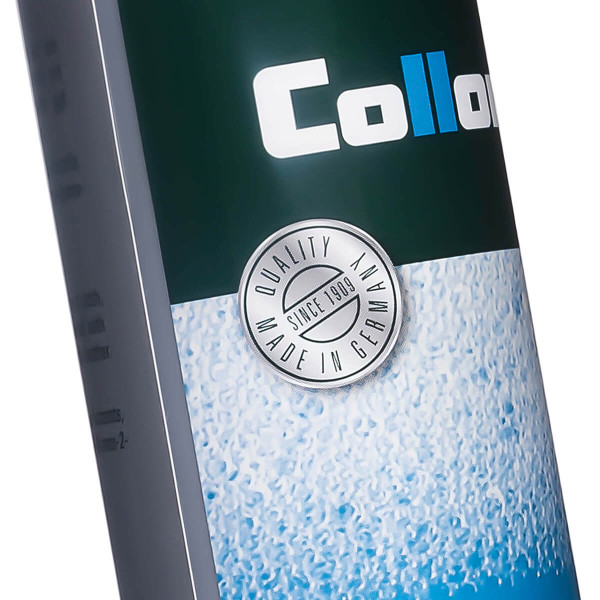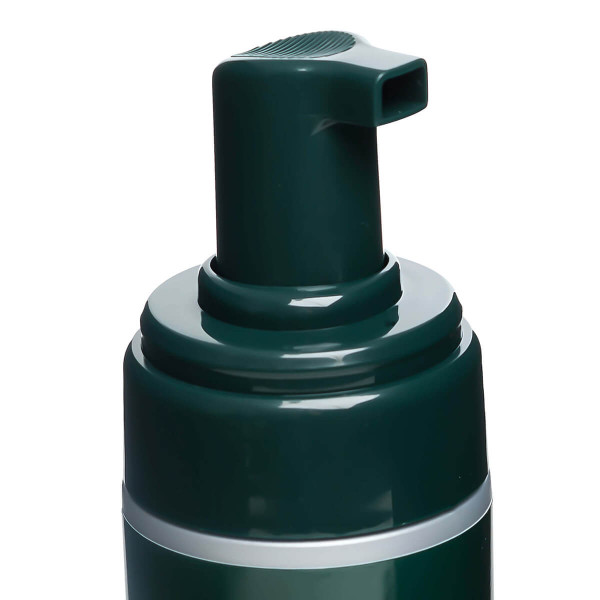 Similar products

Dirt Protector