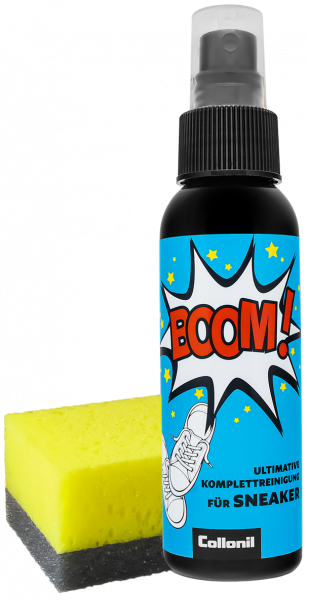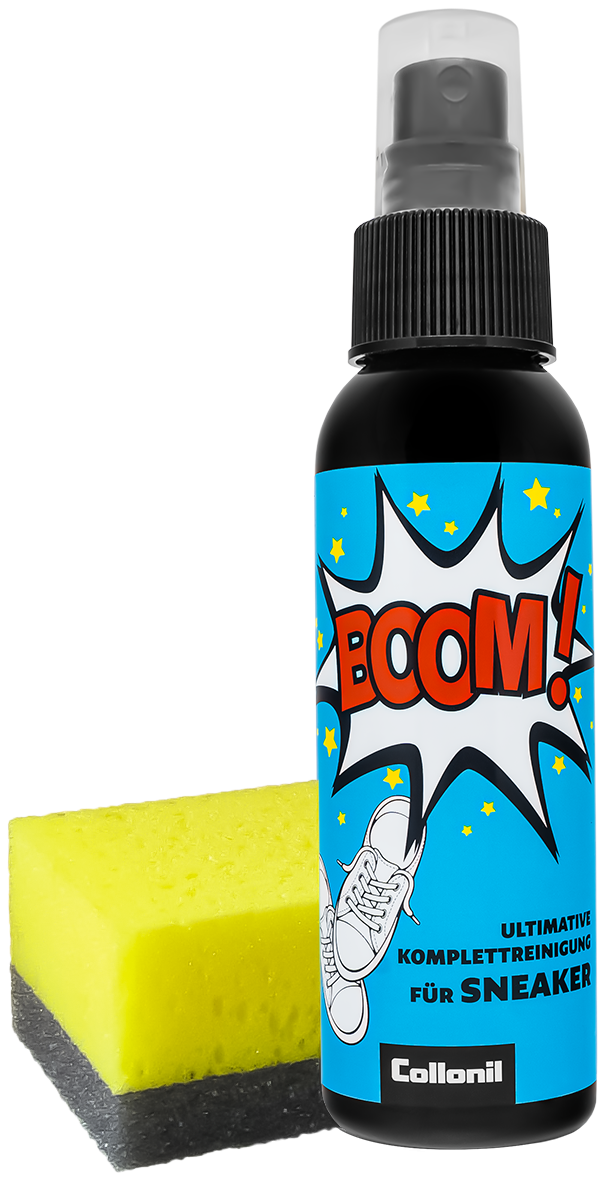 The complete cleaning for every sneaker
Easy to apply
The coolest Allround Cleaner for sneakers
with Magic 4 formula
Ideal for all materials - Whether smooth leather, suede, mesh or textile
Sneaker work how fresh washed - from the colon to the sole

Sneakers

Shoes

Boots

Clothing

Bags

Backpacks
Prices incl. VAT plus shipping costs
Size:
100 ml (129,5 € / 1 L)
Ready to ship today, Delivery time approx. 3-5 workdays
BOOM! The ultimate complete cleaning with the Magic 4 formula for all sneakers. The Magic 4 formula cleans all materials from suede, mesh, textile, leather, soles and sole edges and of course the laces. BOOM! can do more and is the easiest and coolest solution. In the practical advantage box with sponge.
Die Komplettreinigung für jeden Sneaker
Detailed instructions
The concentrations of BOOM! are balanced in such a way that they are gentle on all materials and colours with maximum performance. There is no abrasion, no fading or bleeding. BOOM! is not only effective, but also fragrant. Lemon-mint fresh, the spray exudes a good mood as soon as it is used.
Spray on the sneaker, clean with the enclosed sponge, then rub with a damp cloth and let dry. The result: clean as freshly washed. The best and simplest solution.
Mandatory information
Ingredients: Less than 5% non-ionic surfactants, less than 5% anionic surfactants, perfumes, D-LIMONENE, CITRAL, PHENOXYETHANOL, SODIUM, PYRITHIONE.
Composition according to DetVO: AQUA; ISODECANOLETHOXYLAT; PHENOXYETHANOL; FATTY ALCOHOLS, ALKOXYLATED; SODIUM LAURETH SULFATE; UNDECETH-40; ALCOHOLS, C12-15-BRANCHED AND LINEAR, ETHOXYLATED; DIETHYLHEXYL SODIUM SULFOSUCCINATE; PERFUME; SODIUM p-TOLUENESULFONATE; D-LIMONENE; SODIUM PYRITHIONE; CITRAL
Information on the ingredients/INCI names can be found here: http://ec.europa.eu/growth/tools-databases/cosing/index.cfm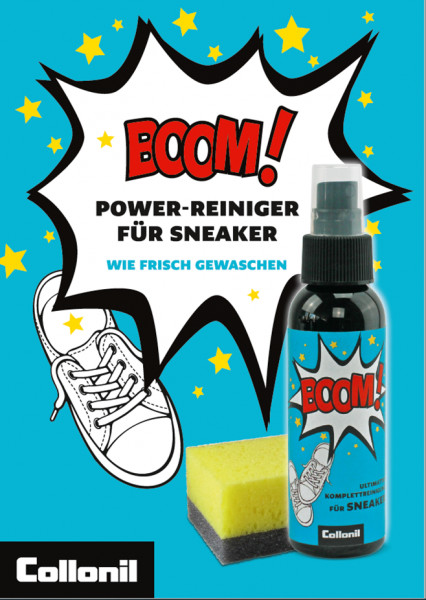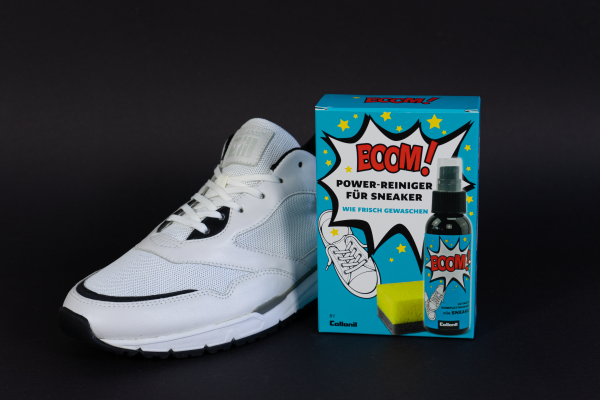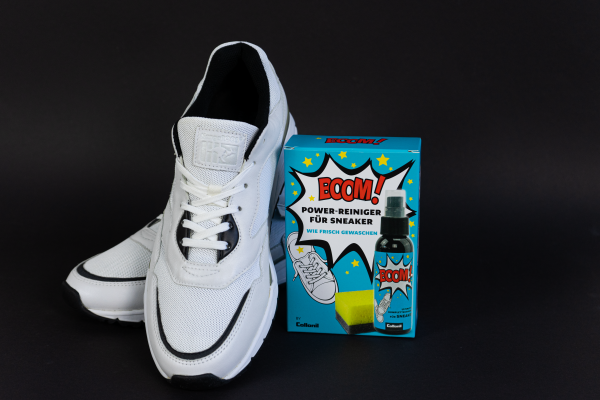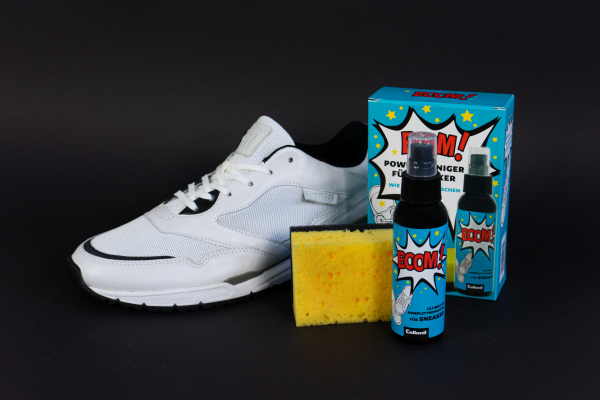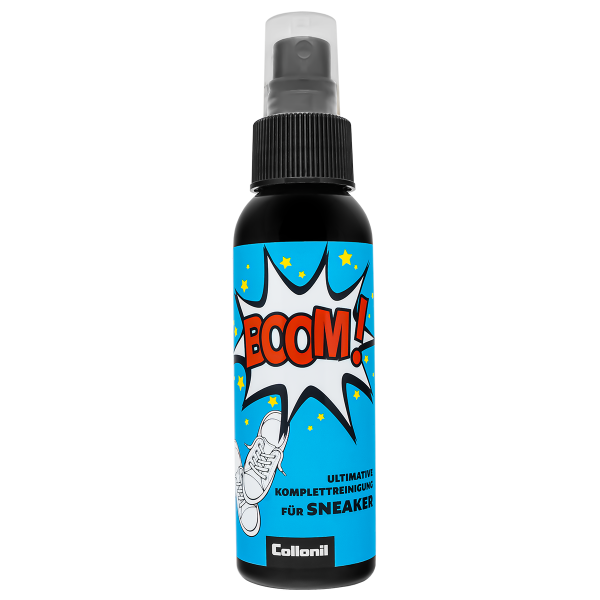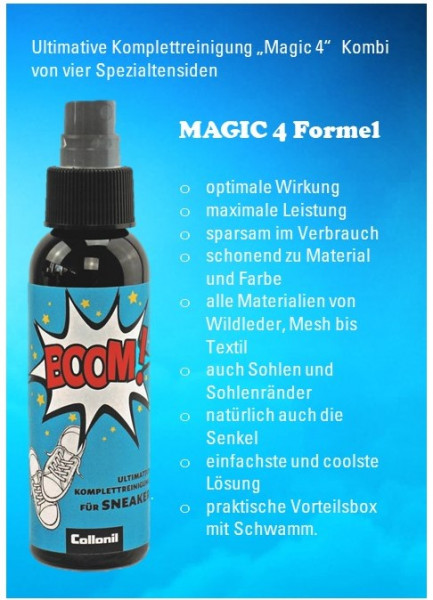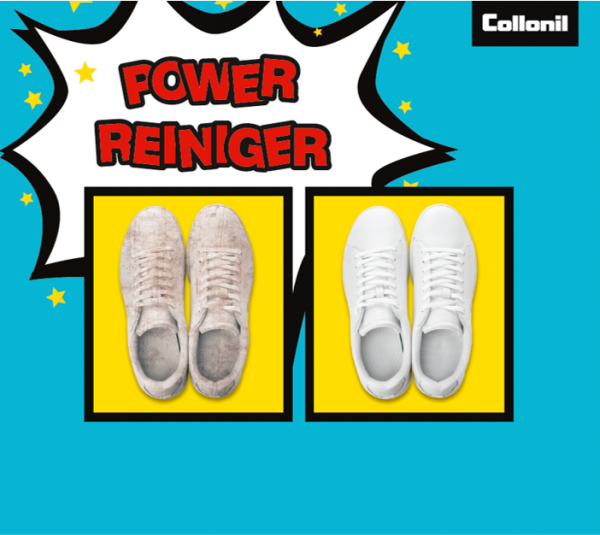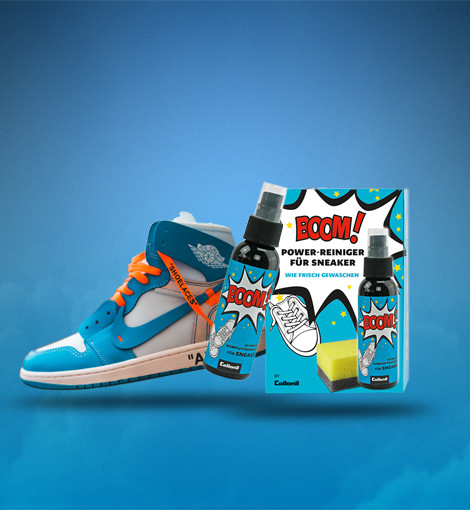 Similar products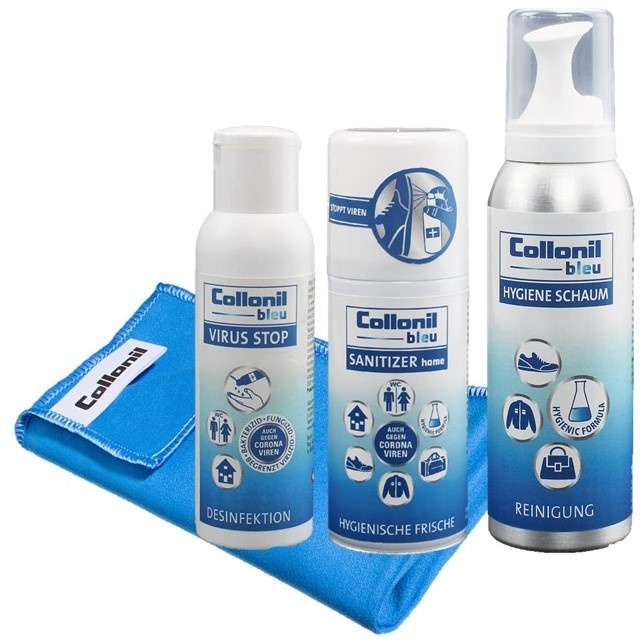 Disinfection set & microfiber cloth

BOOM! Fresh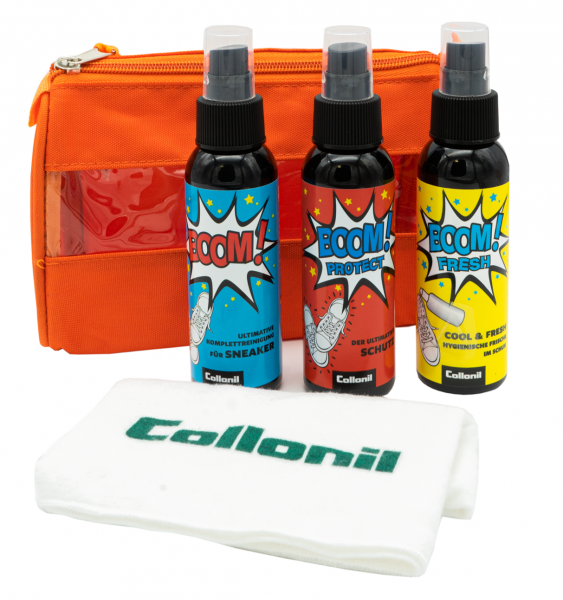 Anti odor

Clean

Hygiene

Protect
BOOM! Ultimate Kit