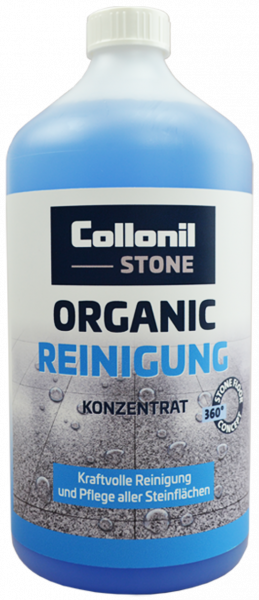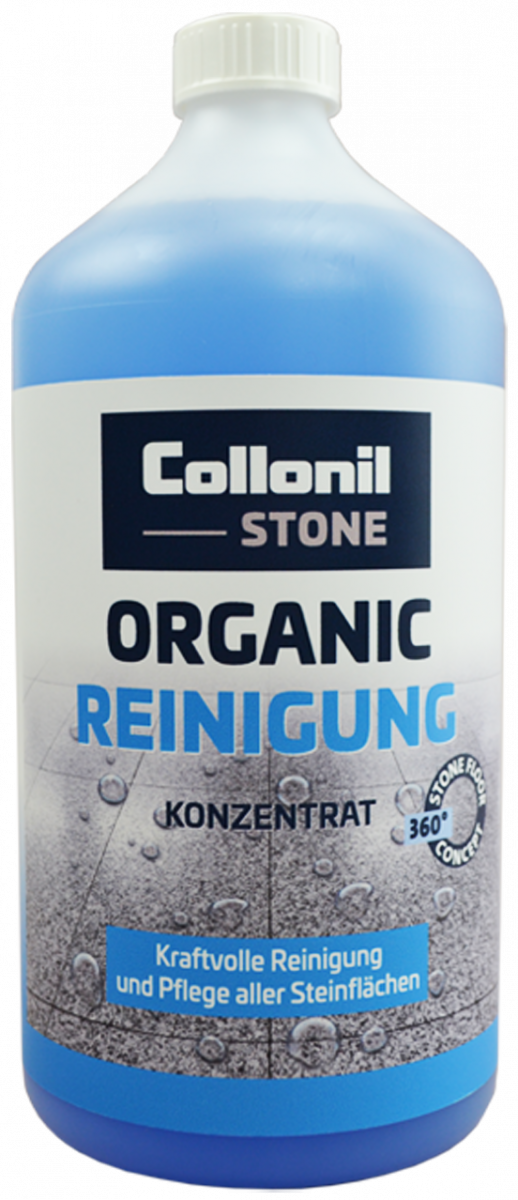 Powerful and ecological cleaning for all natural and artificial stones
Concentrate to the inside and outer cleaning
Cleans marble, sand and limestone as well as all ceramic tiles, granite, slate, concrete and natural stone facades
eliminates dirt, deposits and old nursing layers based on course of naturally renewable raw materials
Acid-free recipe for a material-friendly cleaning of sensitive stone surfaces
Perfect for outdoor basic cleaning after winter time and preparing for impregnation with organic protection or carbon protection

Surfaces

Countertops

Facades

Household

Inner space
Prices incl. VAT plus shipping costs
Size:
1000 ml (9,95 € / 1 L)
Ready to ship today, Delivery time approx. 3-5 workdays
Universal cleaning concentrate for all natural and artificial stone types. Acid-free cleaning can also be used for marble, sandstone and limestone as well as ceramic tiles, granite and slate. ORGANIC cleaning removes dirt, deposits and old care layers powerfully on the basis of natural, renewable raw materials. Organic recipe for material-friendly and sensitive stone surfaces.
Perfect for basic cleaning after winter and for preparing and activating impregnation protection such as the ecological ORGANIC protection or the high-performance impregnation CARBON protection.
Detaillierte Anleitung
Application: Remove dust and coarse dirt from the surface. Depending on Degree of soiling and material properties in a ratio of 1: 3 to 1:10 with water mix and distribute evenly. Let it act for a moment and use a brush scrubber or rework with a sponge. Also suitable for use with a high pressure cleaner. Treat with clear water. Before using in an inconspicuous area, check for surface compatibility check. Store in a cool and dry place. Protect from frost.
Mandatory information
Warnings: not required
Ingredients: Less than non-ionic surfactants, perfumes, PHENOXYETHANOL, SODIUM PYRITHIONE.
Composition according to DetVO: AQUA, ALCOHOL, FATTY ALCOHOL POLYGLYCOL ETHER, LAURYL GLUCOSIDE, PHENOXYETHANOL, CAPRYLYL/CAPRYL GLUCOSIDE, PARFUM, SODIUM LAURETH-6 CARBOXYLATE, CITRIC ACID, SODIUM PYRITHIONE, COLORANT.
Information on the ingredients/INCI names can be found here: http://ec.europa.eu/growth/tools-databases/cosing/index.cfm