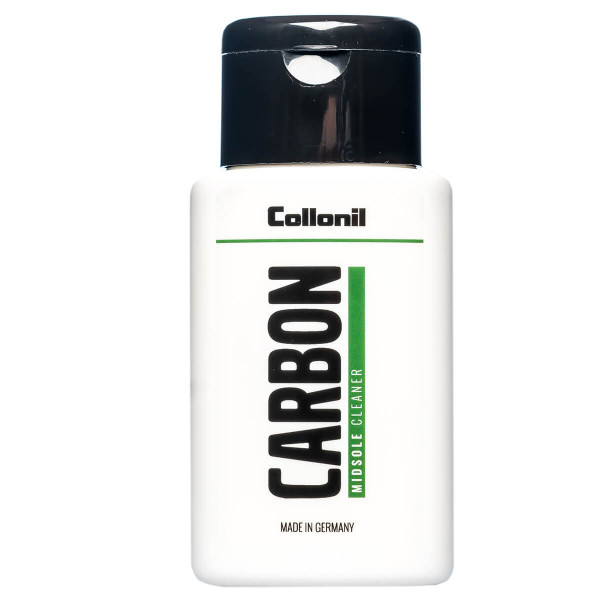 Sportshoe cleaning for on the go
The sports shoe and sneaker set for the journey
Cleaning, protection and care
Coach-friendly in 100 ml bottles filled, aerosol-free
Perfect for hand luggage
Must-Have from the Carbon Lab line

Sneakers
Prices incl. VAT plus shipping costs
Size:
100 ml (99,50 € / 1 L)
Ready to ship today, Delivery time approx. 3-5 workdays
The ideal recipe for cleaning the midsole. Quick and easy to use.
Detailed instructions
Apply MIDSOLE CLEANER to cloth. Distribute on the midsole using circular / cleaning movements. Remove residues using clean cloth.
Mandatory information
Ingredients: 15% or over but less than 30% aliphatic hydrocarbons, less than 5% non-ionic surfactants, perfumes, PHENOXYETHANOL, SODIUM PYRITHIONE.
Detergent Regulation information: AQUA; C10-12 ALKANE/CYCLOALKANE; ACRYLATES COPOLYMER; DIMETHICONE; ISODECANOLETHOXYLAT; SYNTHETIC WAX; MONTAN CERA; DIETHYL ETHANOLAMINE; GLYCOL MONTANATE; DECETH-4; LANOLIN; SODIUM LAURETH-6 CARBOXYLATE; FATTY ALCOHOL POLYGLYCOL ETHER; PERFUME; CETEARETH >20; CETOLETH-25; Alcohols, C16-18 and C18 unsaturated, ethoxylated; PHENOXYETHANOL; SODIUM PYRITHIONE