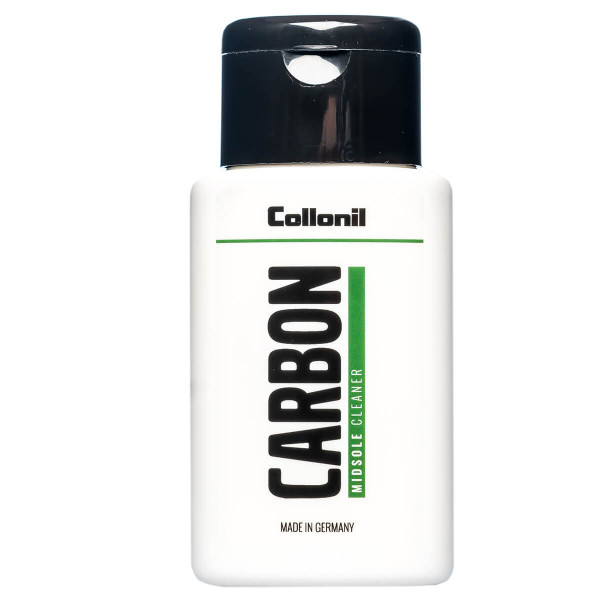 Sportshoe cleaning for on the go
The sports shoe and sneaker set for the journey
Cleaning, protection and care
Coach-friendly in 100 ml bottles filled, aerosol-free
Perfect for hand luggage
Must-Have from the Carbon Lab line

Sneakers
Prices incl. VAT plus shipping costs
Size:
100 ml (89,50 € / 1 L)
Out of stock. Delivery time approx. 10 working days
The ideal recipe for cleaning the midsole. Quick and easy to use.
Detaillierte Anleitung
Apply MIDSOLE CLEANER to cloth. Distribute on the midsole using circular / cleaning movements. Remove residues using clean cloth.
Pflichtangaben
Ingredients: 15% or over but less than 30% aliphatic hydrocarbons, less than 5% non-ionic surfactants, perfumes, PHENOXYETHANOL, SODIUM PYRITHIONE.
Detergent Regulation information: AQUA; C10-12 ALKANE/CYCLOALKANE; ACRYLATES COPOLYMER; DIMETHICONE; ISODECANOLETHOXYLAT; SYNTHETIC WAX; MONTAN CERA; DIETHYL ETHANOLAMINE; GLYCOL MONTANATE; DECETH-4; LANOLIN; SODIUM LAURETH-6 CARBOXYLATE; FATTY ALCOHOL POLYGLYCOL ETHER; PERFUME; CETEARETH >20; CETOLETH-25; Alcohols, C16-18 and C18 unsaturated, ethoxylated; PHENOXYETHANOL; SODIUM PYRITHIONE