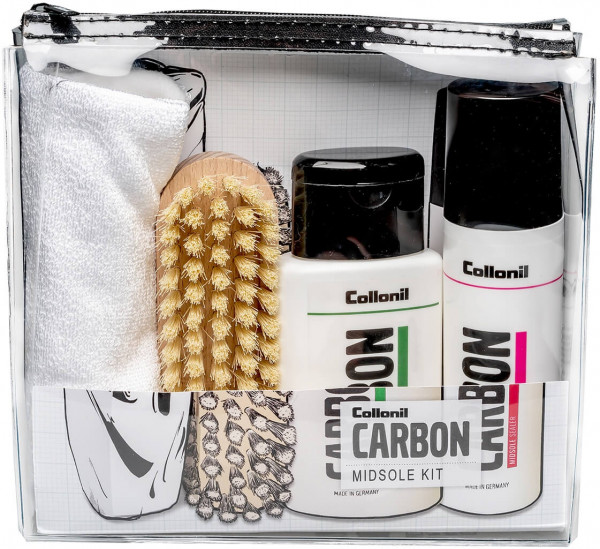 Nursing set for the midsole
Contains the Midsole Cleaner and Midsole Sealer from the Carbon Lab Series
Especially for the effective cleaning of the midsole and sealing of sole edges
The Midsole Sealer looks at the same time as a dirt blocker
Cleaning brush and cleaning cloth for dry and moisture cleaning make the kit perfect

Sneakers
Prices incl. VAT plus abroad shipping costs
Versandkostenfrei innerhalb Germany
Ready to ship today, Delivery time approx. 3-5 workdays
The Midsole Kit from the CARBON LAB range was specially created for cleaning and sealing the midsole. It contains a can of MIDSOLE CLEANER for cleaning the midsole, MIDSOLE SEALER to block dirt and seal the sole edges, plus a cleaning brush and cleaning cloth for dry and damp cleansing.
Detailed instructions
MIDSOLE CLEANER - simply apply the Midsole Cleaner on to the cloth included in the set. Carefully apply on to the midsole and remove dirt with cleansing movements. Remove residue with a clean cloth.
MIDSOLE SEALER - the Midsole Sealer prevents dirt from penetrating deep down into the sole edges, since the lotion is applied to the midsoles with a sponge rub. Allow to dry briefly. Protection is guaranteed.
SNEAKER CARE AE FREE - spray the care spray on to the shoe from a distance of approx. 20 cm and rub in immediately with a cloth. Allow to dry. Done. VERY IMPORTANT: Do not allow Midsole Sealer on to the upper shoe material, since visible traces may be left after drying. In case this happens, remove immediately with a damp cloth!
CLEANING CLOTH - for damp and dry cleaning
CLEANING BRUSH - for damp and dry cleaning
Mandatory information
Midsole Cleaner Ingredients: 15% or over but less than 30% aliphatic hydrocarbons, less than 5% non-ionic surfactants, perfumes, PHENOXYETHANOL, SODIUM PYRITHIONE.
Midsole Cleaner Detergent Regulation information: AQUA; C10-12 ALKANE/CYCLOALKANE; ACRYLATES COPOLYMER; DIMETHICONE; ISODECANOLETHOXYLAT; SYNTHETIC WAX; MONTAN CERA; DIETHYL ETHANOLAMINE; GLYCOL MONTANATE; DECETH-4; LANOLIN; SODIUM LAURETH-6 CARBOXYLATE; FATTY ALCOHOL POLYGLYCOL ETHER; PERFUME; CETEARETH >20; CETOLETH-25; Alcohols, C16-18 and C18 unsaturated, ethoxylated; PHENOXYETHANOL; SODIUM PYRITHIONE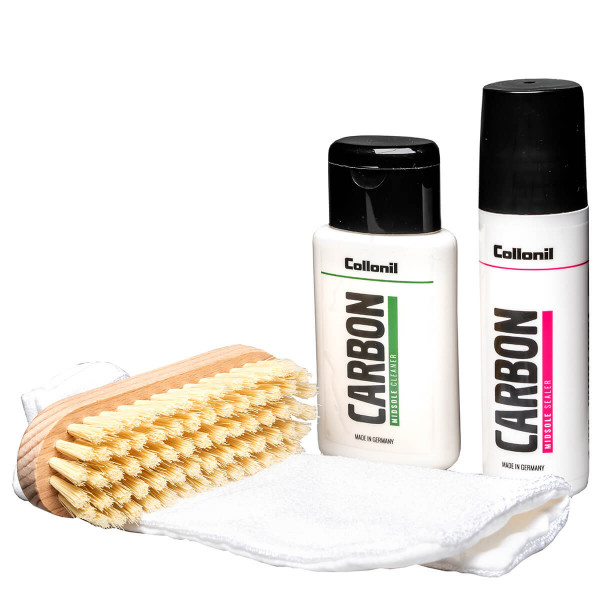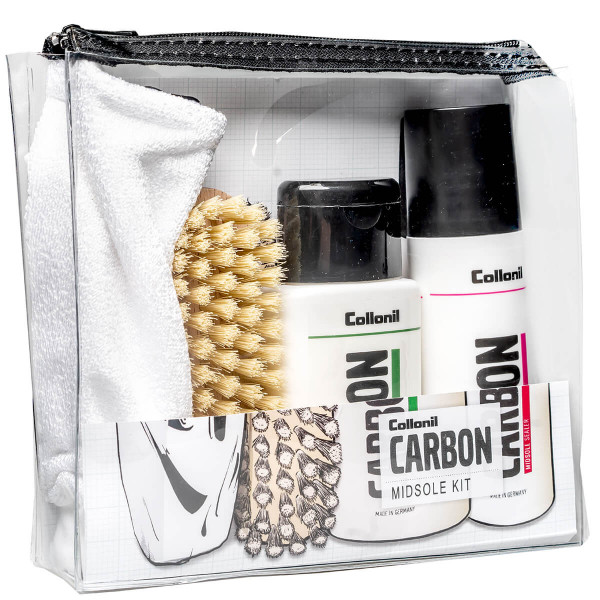 Similar products

CARBON LAB Sneaker Care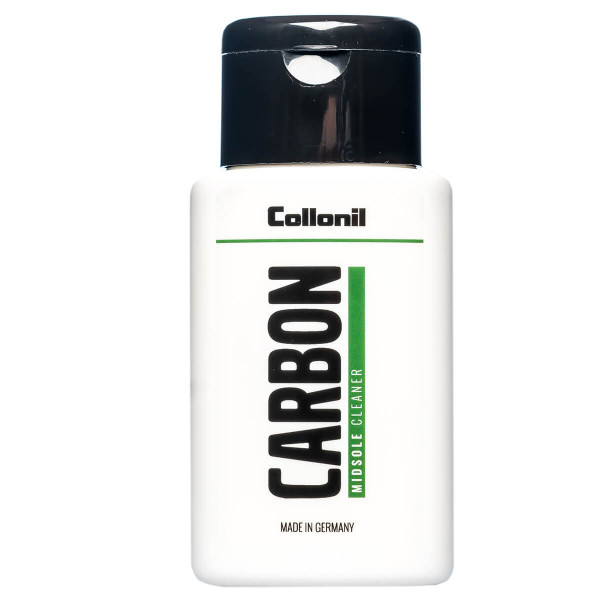 CARBON LAB Midsole Cleaner

CARBON LAB Odor Cleaner